You can configure Mailtrack so that it doesn't track by default every email you send.
To do so:
1) Go to your Mailtrack settings.
2) Uncheck the option Track emails by default so it appears as shown below.
3) Click Save settings.
You can also disable the tracking on a per email basis.To do so:
1) Click on the tracking button in the Gmail compose window.
2) Deselect the option to Track this email.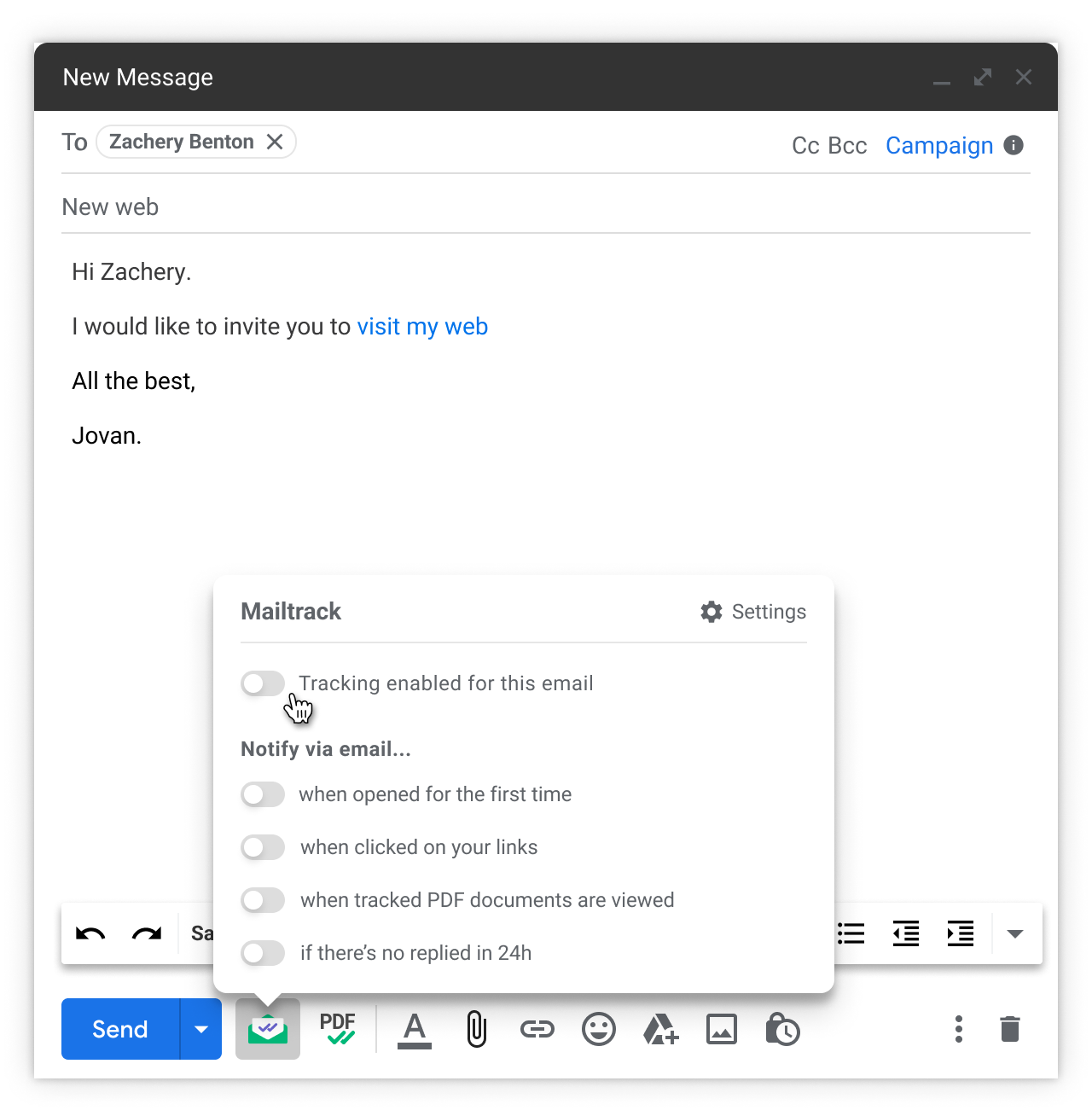 3) Send the email.