Only available with Mailtrack Pro/Advanced. Upgrade here to unlock this feature.
The click tracking feature allows you to know when the links in your emails have been clicked on.
To use this feature just add links using Gmail's 'insert link tool' or by copy/pasting the link in the email.

Please note that you would need to add http:// or https:// to the beginning of the link URL (depending on the website being linked) in order for the click tracking to work.

You can check whether the recipient has clicked the link's in your message in the following ways:

1) By placing your mouse over the green double checkmarks that appear in Gmail.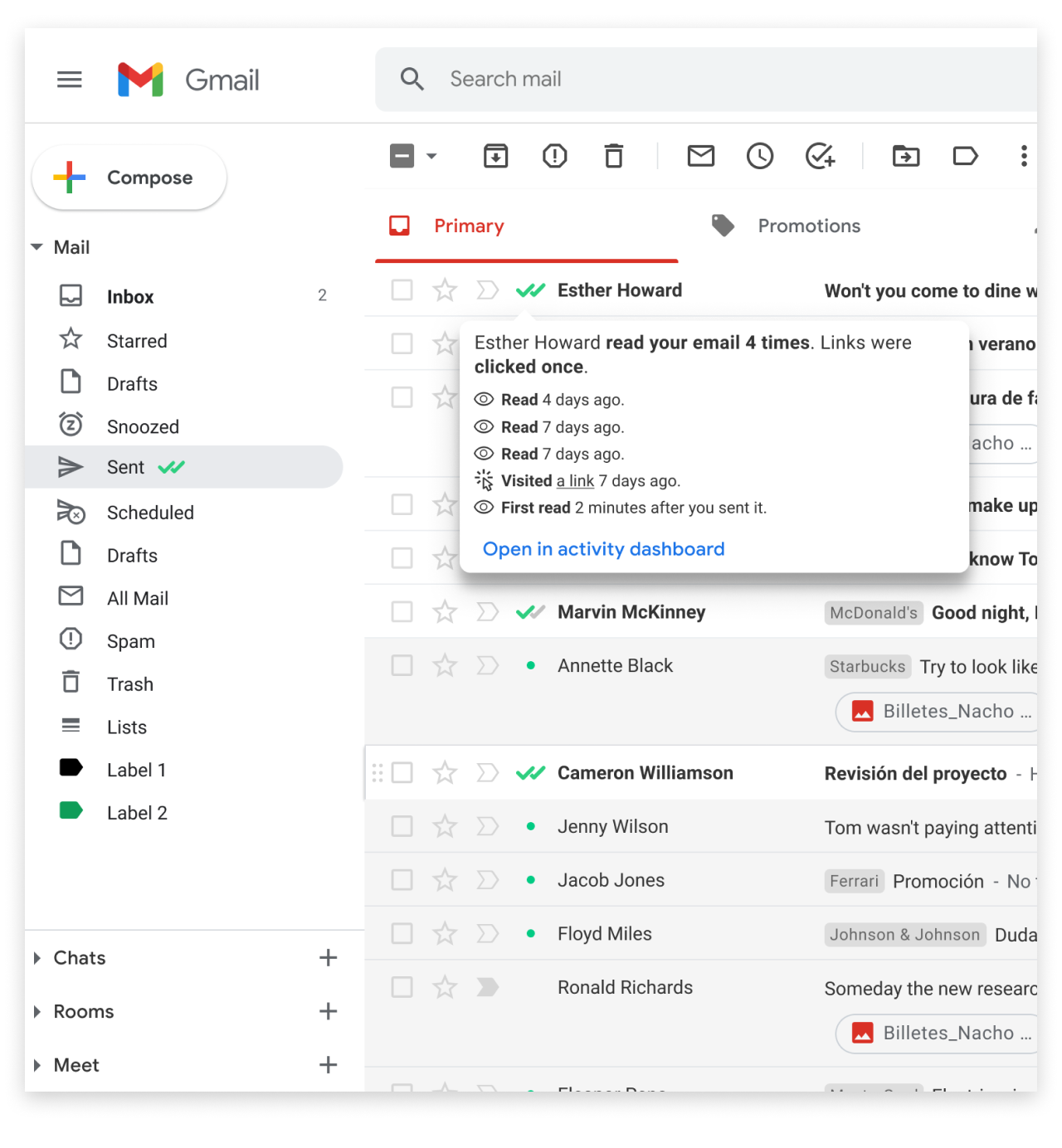 2) Going to the Link Tracking Report in your Mailtrack Dashboard.


Learn more about Mailtrack's link tracking feature here.