Only available with Mailtrack Advanced. Upgrade here to unlock this feature.
Mailtrack lets you track when someone views PDF documents in your emails. Here's how:
1) In Gmail, go to compose a new email.
2) Click the Document Tracking button.
3) In the window that appears, select the document you want to track.
4) A pop-up will appear with options to configure the PDF tracking. You'll be able to:
Change the name of the PDF attachment link that the recipient will see.
Decide whether or not the recipient can download the PDF.
Add an expiry date/time, so recipients can't access the PDF after a certain time. NB: The expiry date/time is based on the time zone configured in your Mailtrack account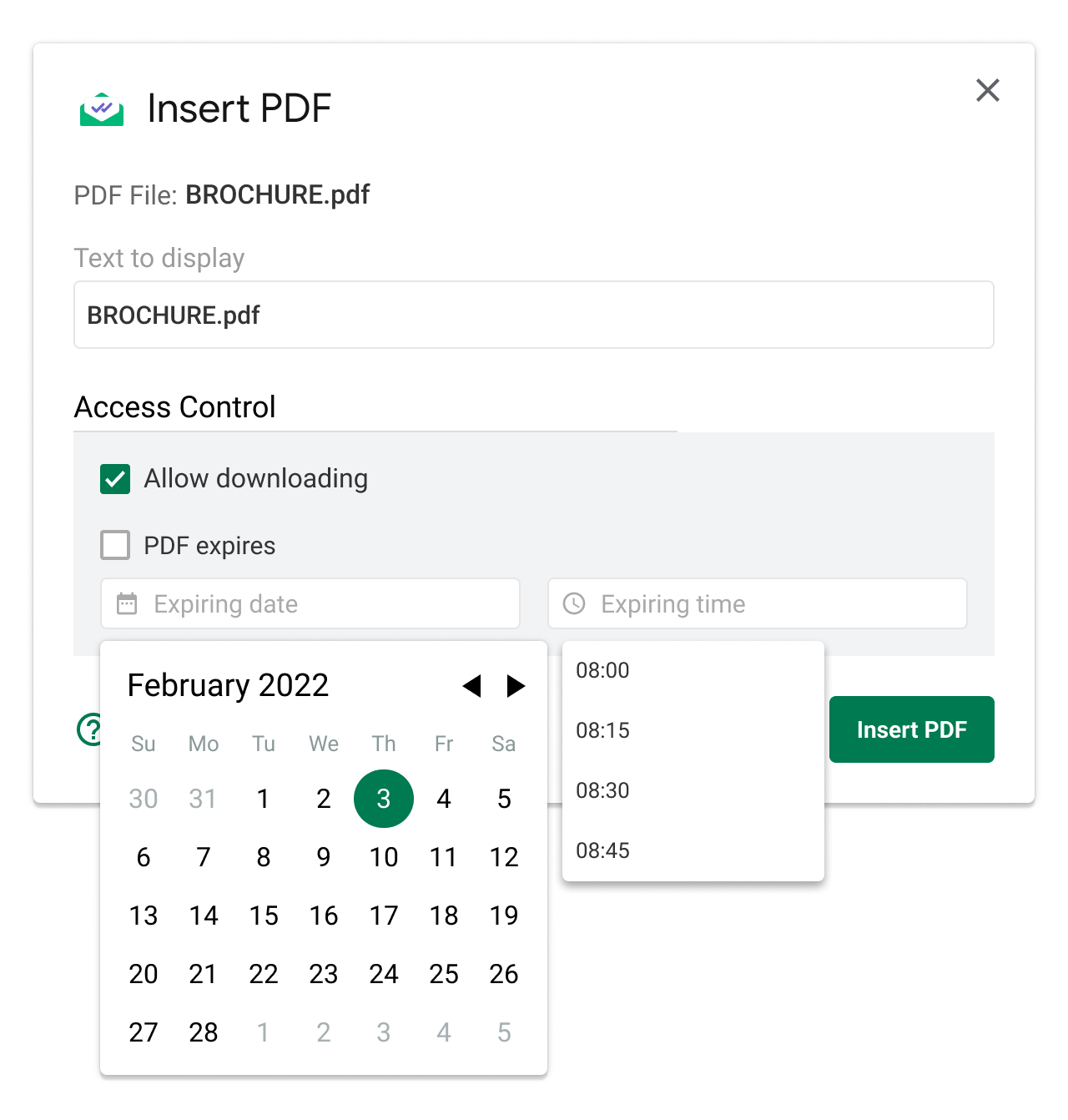 5) The document will
be added
as a link in the body of the email.
You'll then be able to see in the tooltip...
...and in your Activity Dashboard if someone downloads the document.
You can also receive desktop notifications when documents

are downloaded

...
... and email alerts

when activated in your Mailtrack Settings.
Can I track downloads for
multiple
documents in the same email?
Yes, you can track downloads for more than one document per email. For the moment, though, you need to add the documents to an email one at a time.
What file type document can I track?
Only PDF file types are allowed.
What happens if I
cancel my Advanced subscription
or delete my Mailtrack account?
You'll lose access to your document tracking data.
If you cancel your Advanced subscription the tracked documents will stay available for a month afterwards
. After that, the documents will
be deleted
from your emails.
If you delete your Mailtrack account the tracked documents will not be accessible to the recipients of the emails you sent
.
How to enable/disable Document Tracking notifications.
You can also enable or disable Document Tracking email alerts in the Mailtrack composer settings.